natesmusings
This is the last in the series of posts asking my twitter and facebook friends musical questions.  Today we reveal the first album that people owned. Not only that, we discover if it was on 8-track, vinyl, tape, or cd!  Somebody also suggested that I include mp3, but I figured most of my friends were old enough that they bought their first music on something more solid.
Here we go…
Styx: Kilroy Was Here (vinyl)
Yes this is the first album I ever owned.  Most people you talk to will tell you this was one of the worst albums Styx ever did.  But I didn't care.  I was 8 years old and Domo Origoto Mr. Roboto was one of the coolest songs ever!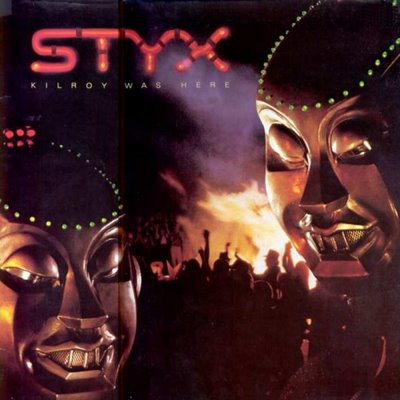 Barry Manilow (vinyl)
They didn't bother to tell me which one it was.  So why don't you party on down to the copa cabana and listen to…
Ver la entrada original 433 palabras más